Modernisme Route of Barcelona
The Eixample of Barcelona is home to a multitude of Modernist buildings and structures, adorned with glass, wood, wrought iron, and ceramics. The artistic details found both on large buildings, residential front doors, and the architectonic features of storefronts, bakeries, or pharmacies still retain their remarkable and unique Modernist elements.

The Passeig de Gràcia is the site of the movement's greatest gems, like the Antoni Gaudí's masterpieces Casa Milà and Casa Batlló; the Casa Amatller, designed by Puig i Cadafalch; and Casa Lleó i Morera, by Domènech i Montaner. Hotel Europark is conveniently located next to all these modernista landmarks, and near the two other iconic UNESCO World Heritage sites Sagrada Família and Sant Pau Hospital.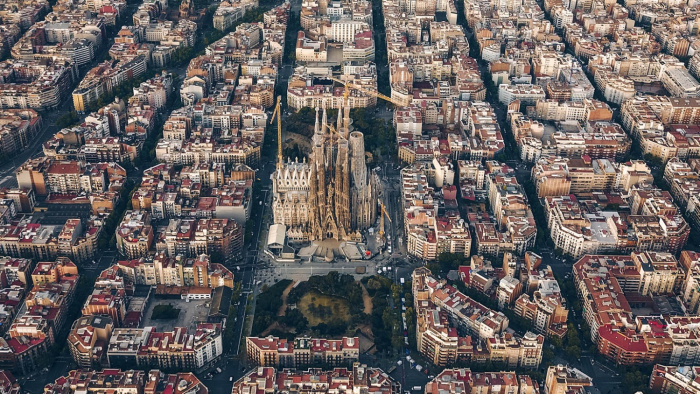 Barcelona's Eixample
Towards the middle of the 19th century, the city's rate of growth effectively broke through the medieval city walls, which had limited its expansion for years. Suddenly the urban center's surrounding areas, which were previously illegal to build on, were completely free. So in 1860, thanks to the Remodeling and Extension Plan, the Eixample was born (Eixample in Catalan means extension).

The Eixample district of Barcelona, the city extension designed by the urban engineer Ildefons Cerdà, is undoubtedly one of the most unusual urban neighborhoods in the world, thanks to its grid of perpendicular streets with chamfers on the corners.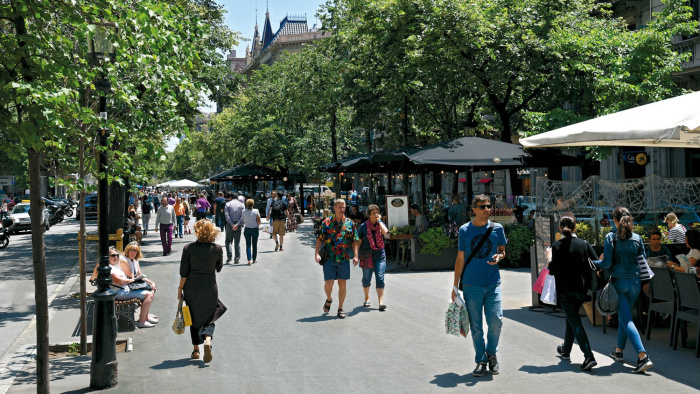 Barcelona Shopping Line
Barcelona is a hub for the most renowned fashion brands and designers in the world. Thanks to its fabulous climate, residents and visitors can window shop and pop in and out of stores all year round. Barcelona's shop-friendly nature is best reflected by the now famous Shopping Line, which spans five kilometers from Avinguda Diagonal to the port, passing through the Passeig de Gràcia, and the historic city center, with is legendary Ramblas.

Barcelona's most attractive shopping center is also its most exclusive. Diagonal, Passeig de Gràcia, Rambla de Catalunya, and Portal de l'Àngel offer up the world's most prestigious clothing and accessory lines, high-end shoe shops, and exclusive jewelry retailers. Renowned brands like Armani, Chanel, Gucci, Valentino, Escada, Dolce & Gabbana, and Louis Vuitton are all present in the shopping heaven that Barcelona has become.
La Concepció Market
Barcelona is an authentic labyrinth of outdoor markets, where it's particularly easy to get lost in distinctive flavors and intriguing aromas.

The Concepció Market was built in 1888 between Aragó, València, Bruc and Girona Streets, and was designed by Antoni Rovira i Trias, the architect also behind the Sant Antoni Market. In 1998, it was renovated by architect Albert de Pineda i Álvarez.